Nevada City Holistic Hypnotherapy & Healing Center
A natural, healthy way to feel better...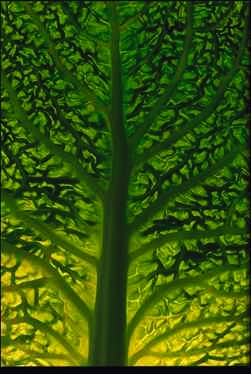 Did you know you have incredible un-tapped potential for healing, positive change, and transformation? You do!
If you are dealing with a health condition, a difficult life situation, or seek positive change, the time has come to get in touch with that inner potential.
Mark will support you on your inner journey to health, healing, and positive change. Working together, Mark serves as your personal guide, there to deepen and accelerate your own innate healing process.
Holistic Services by Mark Bancroft, MA
Mark provides you an integrative and unique healing and empowerment experience.Your sessions with Mark allow you to receive the benefit of multiple holistic services in one highly affordable program. The holistically-based sessions you receive are designed to meet your needs in the most effective and efficient manner possible. As a client, you will receive unparalleled support to further your progress towards health, healing, and positive life change.
Mark's services include: Holistic Hypnotherapy, Medical Hypnosis, Life Coaching, Wellness Consulting, Personal Support & Motivation, Spirituality & Healing, Meditation Instruction, Biofeedback, Transpersonal Astrology, and Spiritual Counseling. Mark's practice is located at 310 1/2 Broad Street in Nevada City, CA. Mark also provides house calls and hospital visits to people in Nevada City, Grass Valley, Penn Valley, and the nearby areas. Skype, Zoom, FaceTime, and telephone sessions are also available. A free one-hour consultation is available to anyone interested in finding out more about holistic health and healing, including hypnosis and hypnotherapy. See Session Info for details.
COVID-19 Update:
Are you open? Yes.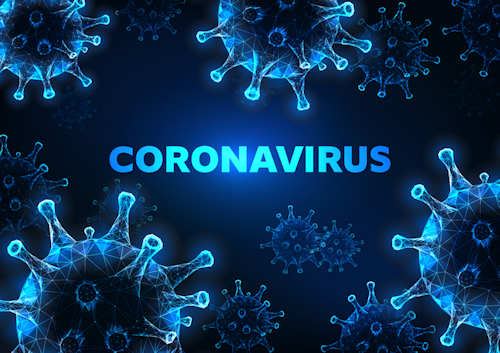 Mark Bancroft is seeing clients on an individual basis during this time. Classes and group sessions are still being postponed until further notice.
Based on CDC recommendations and guidelines, Mark has implemented the following "Clean & Clear" strategy:
Physical distancing of 6 feet maintained between therapist and client.
Appointment times scheduled further apart to avoid contact between individual clients.
Surfaces inside the office sanitized with Lysol disinfectant wipes prior to each session.
Hand sanitizer and disinfectant wipes available for use.
Frequent and proper hand washing practices implemented.
For the safety of all, client and therapist agree to postpone a scheduled session at anytime prior if either are experiencing ANY flu or cold-like symptoms. The client will incur no penalty or fee for needing to reschedule their appointment.
In certain cases, it may be applicable to avoid an office visit by meeting online via Skype, Zoom, or FaceTime.
Any changes to the above will be immediately posted on this website. If you have any questions or concerns regarding this matter, please contact Mark directly at (530) 274-2020 or e-mail This email address is being protected from spambots. You need JavaScript enabled to view it..
---
Mark commonly sees people who...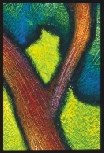 • Seek to heal a major or minor health condition
• Have tried everything else with little or no success (including mainstream and non-traditional/alternative routes).
• Are dealing with a difficult problem, setback, change, or transition in their life.
• Have reached the point where they would like to be free of an addiction, old habit, or behavior pattern.
• Would like relief from a minor but annoying and persistent issue or problem.
• Want to lose weight and feel better about themselves.
• Would like to be free of stress and more fully accept, enjoy, and appreciate life.
---
Highlights
Innovative and original techniques based on over 25 years of experience working with clients of all ages and backgrounds.
Each session is individually prepared for you; generic scripts are never used.
Receive the benefit of up to TEN holistically-based healing services in ONE affordable program.
Both conventional and non-conventional healing methods are included.
Caring, compassionate, and non-judgmental atmosphere to support healing and positive change.
25 years of professional experience as a holistic health practitioner.
Strong academic training: Mark holds a Masters Degree in Holistic Studies and is a Certified Hypnotherapist by the ACHE.
Convenient hours and professional office location.
House calls and hospital visits available at no extra charge (Grass Valley, Nevada City, Penn Valley).
Session rates are by appointment, not by the hour, to ensure you get the most out of each appointment.
Program discount available.
FREE no-obligation, no-pressure initial consultation allows you to discover how holistic healing can help you.


---
The Ability and Experience to Serve You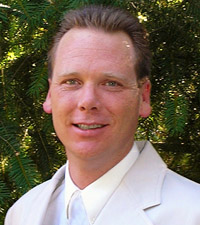 Mark Bancroft, MA, CHT, has over 25 years of professional experience in the areas of personal, professional, and spiritual development. The services Mark provides draw upon years of study and experiential application in holism, consciousness studies, depth psychology, altered states of consciousness, holistic health principles, systems theory, quantum physics, mind-body healing, philosophy, and East/West spiritual practices.
Mark offers a unique combination of talent, skill, and ability rarely found anywhere else. He provides a professional, insightful, and results-oriented approach to those he serves. Mark has conducted over 10,000 private and group sessions and is the author of 40 Holistic Hypnotherapy CD programs.

e-mail: This email address is being protected from spambots. You need JavaScript enabled to view it.
* Note: Specific results are not guaranteed as results may vary from person to person.