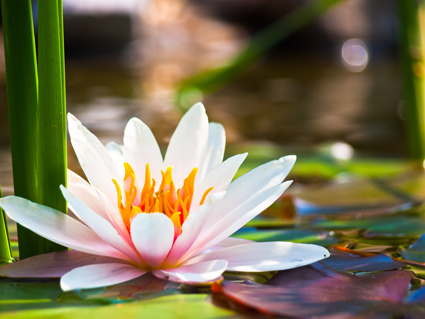 ---
What is Hypnosis
Hypnosis is a gentle, safe, and highly-effective method used to relax and focus the mind in creative, positive, and purposeful ways. Hypnosis is not a sleep state, nor are you unconscious in hypnosis. You remain in complete control at all times. You do not reveal secrets or say or do anything you would not normally say or do while you are awake. You remain aware of everything said and presented to you. You are free to share as much, or as little, as you like—the choice is yours. Hypnosis is not mind control, nor is it a technique used to allow one person to exert their will over another person. Hypnosis is a pleasant, natural, and relaxed state of mind, body and emotions. This natural, balanced state, called hypnosis, is highly supportive for creating and establishing positive change, health, healing, and transformation.
What is Holistic Hypnotherapy
There are different forms or types of hypnotherapy. Traditional practices are based solely on the use of suggestion and focus entirely on programming the subconscious mind with a set of commands or instructions called suggestions. Although this can be effective, suggestion-only therapy has drawbacks, namely, relapse and transference. Suggestion-only hypnotherapy does not address the cause of an issue or problem. It only masks or covers up the cause or source of pain, like putting a band-aid over a wound that requires more care and attention than a quick-fix remedy. Other forms of hypnotherapy rely heavily on the use of visualization or regression—Holistic Hypnotherapy does not.
Holistic Hypnotherapy goes far beyond the traditional forms of hypnotherapy. Lasting results are experienced by deepening the healing process by working with the mind, body, and emotions. The subconscious cause of a problem or imbalance is released and resolved in a gentle, yet powerful and direct way. Holistic Hypnotherapy brings the whole-self into the life change and healing process. Holistic Hypnotherapy is capable, in most cases, of producing lifelong results in a mere fraction of the time normally required by traditional therapy or counseling methods.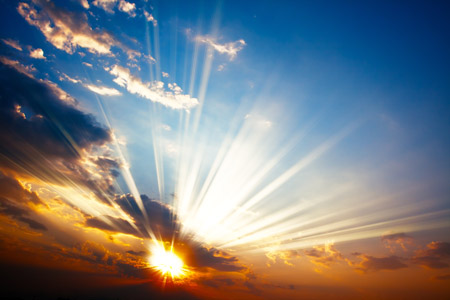 Holistic Hypnotherapy is an empowering way to experience healing and positive change. Holistic Hypnotherapy does not exclusively focus on isolating, solving, and fixing a person's problems. Therapy takes place during a session, and the approach goes well beyond the "problem-identification mindset" that so often keeps people from experiencing the very results they would like to experience in their life. Holistic Hypnotherapy incorporates therapy as part of a larger process that supports empowerment, inner healing, lasting change, and transformation.
No matter what you are dealing with in your life, there is much more to you than the problem or issue at hand. Holistic Hypnotherapy can gently and effectively move you beyond self-limiting blocks, old beliefs, unhealthy behavior patterns, and limiting perceptions that keep you from realizing your potential to heal, change, and transform yourself and your life. Holistic Hypnotherapy provides you an empowering way to work with your mind, body, and emotions to experience positive, healthy, and lasting results.
Holistic Hypnotherapy is especially helpful for:
Emotional and mental stress
Weight loss
Stress
Anxiety
Quitting smoking
Depression
Inner healing
Self-image and body-image
Letting go of the past
Performance enhancement
Fears and phobias
Improving health
Deepening the healing process
Life change and transition
Experiencing inner peace and acceptance
Anger management
Addictions of all kinds
Insomnia and sleeplessness
Worry and control
Self-exploration and self-awareness
Behavior patterns
Confidence and positive expectation
Motivation
Mark Bancroft, MA, CHT, has been practicing hypnotherapy since 1994 and has helped hundreds of people achieve positive and lasting results in nearly all areas pertaining to holistic health, healing, and positive change. The uses for hypnotherapy are really only limited by one's own mind and what one thinks is possible. Working with your subconscious mind using hypnotherapy deepens and accelerates the process of experiencing healthy, lasting results. Furthermore, working with yourself at this level puts you back in touch with your inner self and reconnects you to whom you essentially are beneath the self-limiting beliefs and years of negative subconscious programming and conditioning. A lot of information on hypnosis and hypnotherapy is available in the articles section of this website. Also be sure to check out the featured programs section which highlights popular programs.
Hypnotherapy Certification and Training: Mark Bancroft is a Certified Hypnotherapist by the American Council of Hypnotist Examiners (ACHE, #394-285). He received training in hypnosis, hypnotherapy, and behavioral therapy at the California Institute of the Healing Arts & Sciences. Mark has experience in all the major induction and hypnotherapy techniques, including Ericksonian hypnosis, parts therapy, alchemical hypnotherapy, Wisdom Center Technologies, regression therapy, visualization and guided imagery techniques, suggestion therapy, and more.

e-mail: This email address is being protected from spambots. You need JavaScript enabled to view it.
* Note: Specific results are not guaranteed as results may vary from person to person.