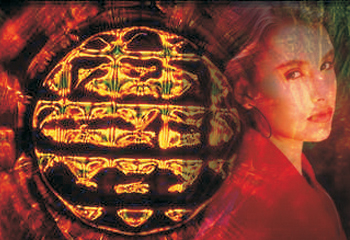 Uncertainty & Change
---
Dealing with personal and
collective stress in changing times
Introduction
Uncertainty and change have been an inseparable part of life since the dawn of time. And if it you feel like the rate of change is accelerating, you're right. Change and uncertainty are inherently linked. Increase the rate of change, and the amount of uncertainty increases. Consciousness is going through an accelerated process of change at this time. Structures, beliefs, worldviews, organizations, and institutions that once gave a sense of security and stability are collapsing. Collectively and individually we are faced with increasing change and uncertainty. While we may not be able to stop the process that is unfolding, we do have the ability to respond to change and uncertainty with grace, wisdom, and awareness, so as to not get lost or overwhelmed by all the changes happening around us on the domestic, local, state, national, and global levels.
The challenging time we are going through has similarities to a birthing process, with mainstream media focusing our complete attention on the pain and fear. We are left with no hope, no vision, and no inspiration as to what may eventually be born out of the change process we are going through. Like a top that is spinning faster and faster, if you are on the outside edge, it becomes harder and harder to hold on. But if you can make your way to the center, things become a lot less chaotic and easier to deal with. You no longer feel like you're trying to hold on for dear life. By moving to center, you come to find that you're in a place that allows you to obtain some much needed perspective on what is going on within yourself, your life, and the world around you. In addition, it's interesting to note that a key tenant of quantum physics happens to be the Uncertainty Principle. It seems that uncertainty is all around us, even reaching all the way down into the subatomic world which gives rise to the physical universe. You could say that being in resistance to uncertainty is living out of synch with the universe.
Program overview
Change and uncertainty are not inherently bad; they allow new higher-ordered structures to emerge. There is no guarantee this will happen but it can. Change and uncertainty break apart old structures that have fulfilled their usefulness and now prevent new development and new forms being born. The structures include external, tangible structures such as health care, business, finance, and politics, as well as intangible structures, such as beliefs, social conditioning, and self-expectations. From a health perspective, a person's relationship to change and uncertainty takes on increasing significance as we go forward individually and collectively.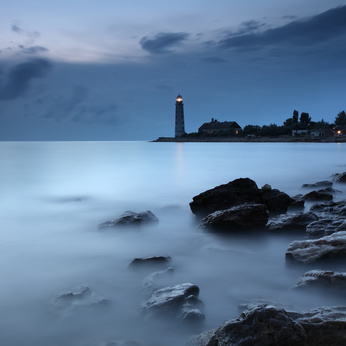 This program gives you the insight, tools, skills, and techniques for moving out of the stress of change and uncertainty, and into a clear and calm space within yourself that gives you the ability to respond to personal and collective change from a position of strength and awareness rather than fear, anger, suffering, or depression.
Having received graduate-level education in Consciousness Studies, Mark brings valuable insight and unique understanding to the changes we are going through individually and collectively. He can give you a strong inner foundation that places you at the center still-point to help you move through these times of change with far greater ease. The program even puts you in touch with finding the new opportunities that are emerging. If you are dealing with difficult change and uncertainty in your life, this program can positively change the course of your life.
Program highlights
Explore and apply key concepts and ideas that give perspective and insight into the nature of change.
Strengthen mind-body health and well-being by clearing resistance to change and uncertainty.
Ease the difficulty of changes taking place in one's life, be it in the areas of work, money, career, health, relationship, etc.
Establish an empowering perception and outlook in response to the breakdowns in social and global structures.
Energetically bring the mind–body into alignment and resonance with change and transformation.
Minimize the influence and effects of collective and societal stress on the individual.
Find new opportunities in the changes taking place.
Release the demotivating and demoralizing effects of fear, which separate, split, and isolate a person from the higher energy states of acceptance, enjoyment, and enthusiasm.

e-mail: This email address is being protected from spambots. You need JavaScript enabled to view it.
* Note: Specific results are not guaranteed as results may vary from person to person.